Agency: B-Reel Client: Google & CNN Role: Design Category: Interactive Recognition: FWA Mobile Site of the Day
Google, in partnership with CNN, asked us to build a Campaign Explorer that would track and visualize the election data from the CNN api.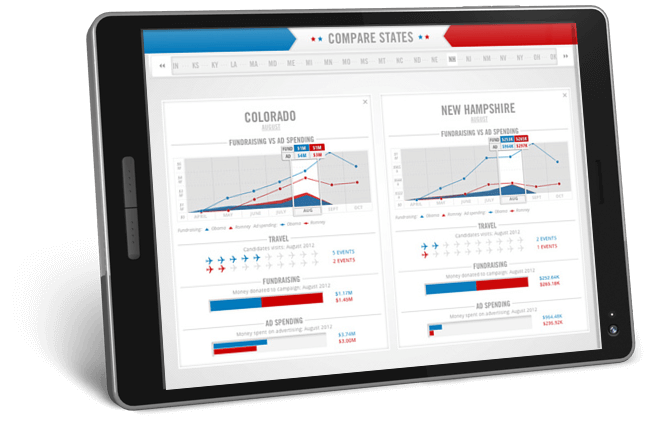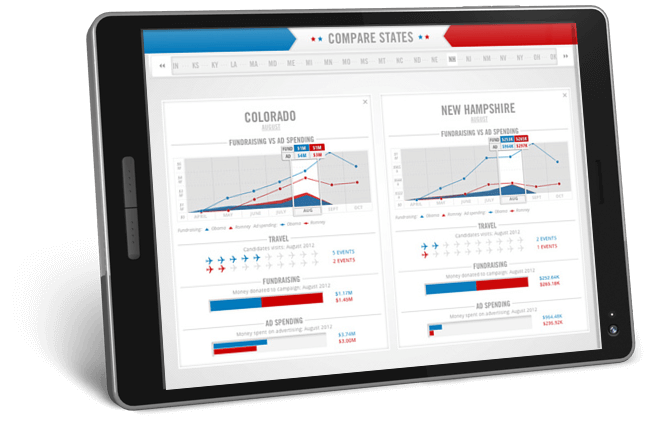 What is this explorer thing?
We set out to create something that allows users to easily dive deep into the details and explore all the data in a visual manner. However, we didn't just want to build a data visualization. We took it further by adding interactivity and giving users the functionality that allows them to compare the data state by state and create custom sharable snapshots of the data that is relevant to them.
We approached this project more from a user-interface and design angle, rather than building something that is completely determined by the data. We spent a lot of time in design, exploring the best way to present this data and how to structure the different levels of the tool.
A great project to be a part of, many learnings and great fun working with the amazing talent on this case. The tool earned extensive coverage from news networks and advertising publications, including recognition as FWA's Mobile Site of the Day.